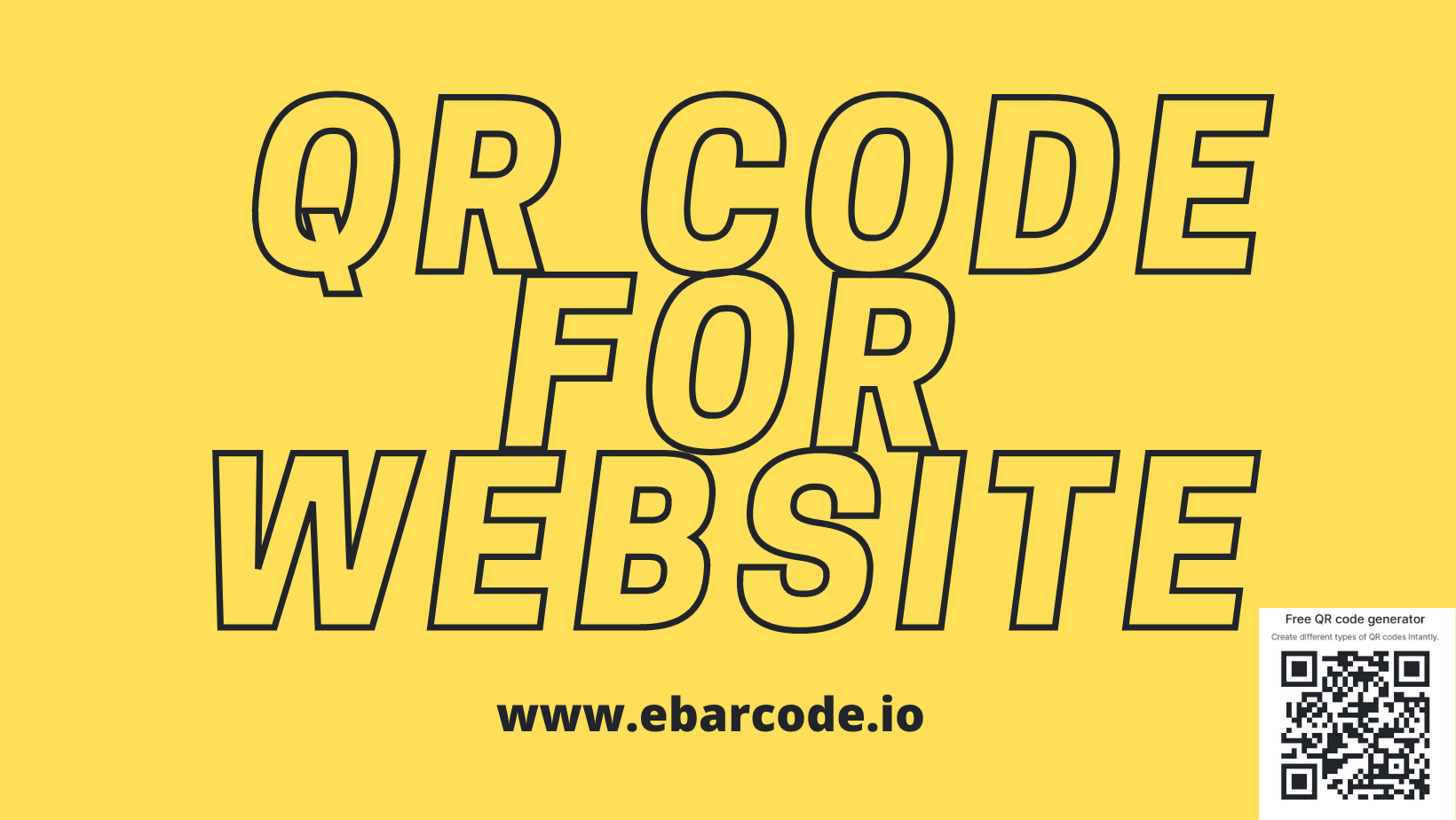 What is QR Code for Website
Have you ever Think about creating a QR Code for the website? If no, then you are missing out on a lot of the beneficial aspects of it. In general, the Websites do come with an advanced URL system; however, many people don't love how they are presented. In that case, it's a good option for you to transform it into a QR code, so they can quickly scan it in no time and easily access the result.
Besides that, there are many other impactful things about the QR Codes that can help you out in different ways to let your clients or visitors check out your website page without manually typing it. For example, most people use mobile for searching details on browsers, and it's hard to type on mobile. Meanwhile, the new smartphones do come with a built-in QR code reader app; hence, it would be an excellent option to think about it.
What are the Types of URLs used to transform as QR codes?
Generally, there are no limitations for you to Create a QR code for a website and its sub-pages or links. The only thing that matters for you is that it has to be in a web address form. Usually, you would have a business site that will contain About us, Contact us, Service pages, blog section, Disclaimer, Privacy policy, and many more pages. Therefore, you can use the QR code Generator for all these pages.
Similarly, the same idea goes for Blogging sites that are based on different niches or ideas. Then, the only thing you need to do is copy the URL and paste it on the QR code generator. However, the reason has to be pre-defined in your mind. Because you have to use it in your way, the chances are that you want to promote your business site; hence, you can use the QR code generator for the website as per your requirements.
How Can you Generate a QR code for the URL?
As you Visit Ebarcode.io for creating QR codes, the platform offers you a dedicated option on the home page for the Websites. So, you have to visit the website and follow the below steps after that.
Step 1: First, you have to copy the web address by accessing whatever website URL you want to convert in QR code format.
Step 2: The second step is to open Ebarcode.io and click on the website feature. Below, you will see a box where it will ask you to paste the URL. Follow the instruction and paste the link.
Step 3: If you don't want to see any error, ensure that the URL you have pasted is correct. After that, click on the Generate box.
Step 4: After you click on the Generate QR box option on Ebarcode.io, you will automatically see the right-hand side option to create a QR code for the relevant Link. Below, you will see two options such as Embed to website and Download. Depending on your requirements, you can click on any of the options.
Benefits of QR Code for Website:
We have described some outstanding benefits in the above portion; however, there are a few more that you need to know about.
Effective Marketing of the Website:
By creating a QR code of a website, you can allow the users to land on the Website or its pages directly. The exception is higher that you want them to visit the Sign-up pages or Newsletter subscriptions for a company. Hence, transforming a similar source to a QR code can help them land on the page directly. If they love what you are offering, they can easily share it in the friends and family circle. More and more visits will help you with a free marketing campaign, which is an impressive thing.
Professionalism Factor:
If we talk about the major companies and businesses ' websites, all of them are creating a QR code for themselves. The plus factor is that many people who see the QR code idealize the businesses or companies with professionalism. Hence, it attracts the customer or viewer that the website has something outstanding quality to offer.
If you consider the same thing for the website, you can also put a professionalism factor on your website. Hence, it can help you in pretty a lot of ways.
Multiplies Engagement:
Engagement is one of the significant factors for websites to grow well in the market. Therefore, it can only be achieved when the website owner gives ease to their viewer to open whatever they are offering. Here, the QR code is the best support a person would get for their website to engage the viewer or customer. So, it would be a good thing to use it as an effective tool.
Never Expires:
Even if you forget that you have created a QR code for a specified page URL, the QR code generated in the past will never forget it. Moreover, the QR code you have generated will remain there for promotional or other factors wherever you have posted it. Hence, the QR codes will support you throughout the time.
Benefits of Creating QR Code for Website in Ebarcode.io:
You have read out the whole information mentioned above. But, you might wonder why it is good to use the QR code services of ebarcode.io for Website domain or other sub-pages links. The first and most obvious reason for you is that the platform is designed by one of the top-notch software companies, Jahasoft.pk. They have been working in the market for years to solve the digital issues of businesses and Services throughout Pakistan and other countries. Also, they have many professionals related to the Development field, Designing, and cyber security.
They have put all of their skills into creating the ebarcode.io platform for the users. As your website means a lot to you, they have used ways to help you never lose your website due to poor services. Many incidents happen in the past where website owners used an unknown QR code generator for their websites. In return, they have to lose the whole website due to the hacker's attack who are running those websites. With Ebarcode.io, you will never have to worry about such things. A team of professionals looking out for everything behind you.