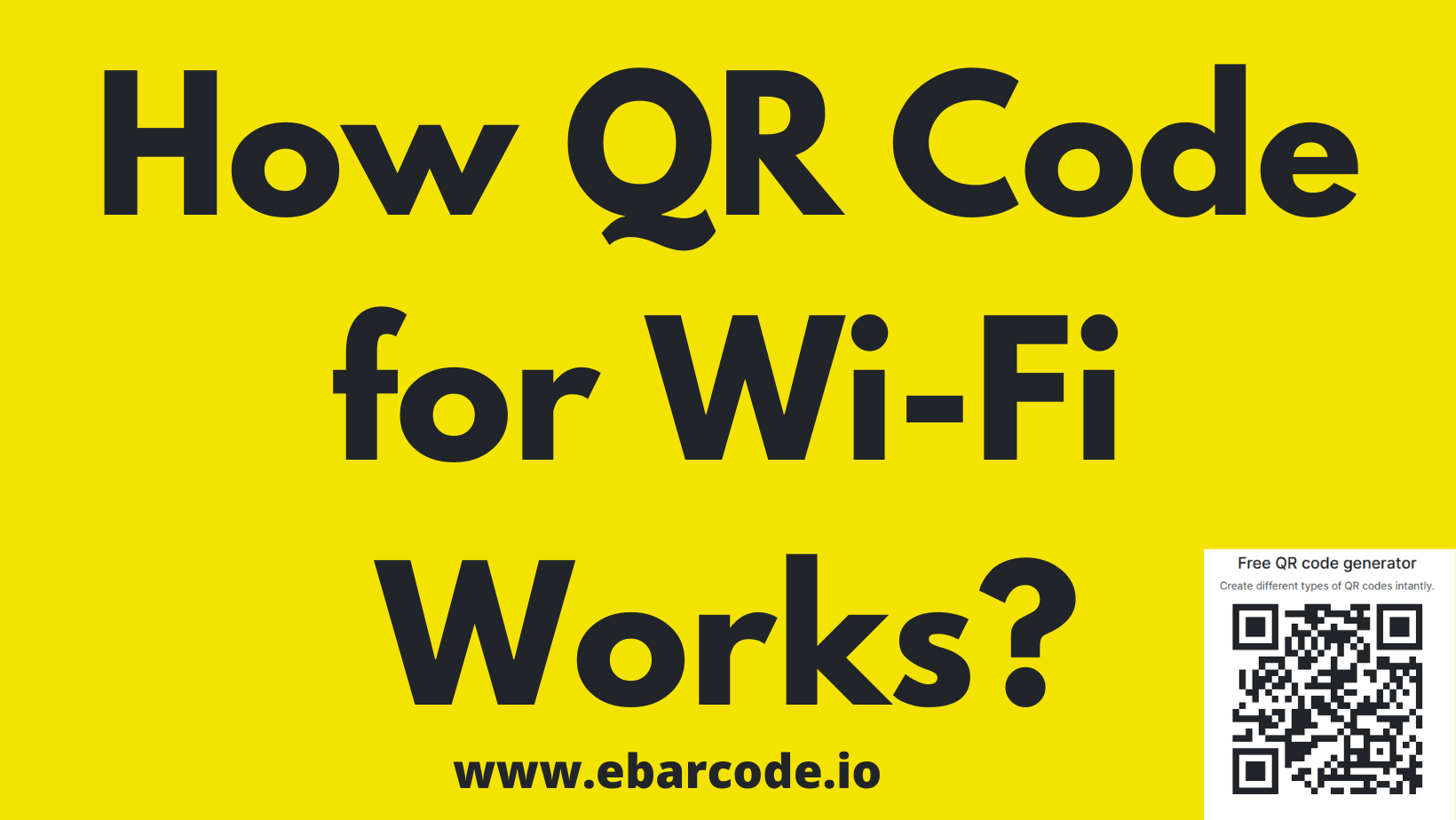 What is a WIFI QR Code Generator
How QR Code for Wi-Fi Works?
A Wi-Fi QR Code generator is a tool that can help you to easily Share your Wi-Fi Details or Connect to someone's Wi-Fi or Internet connections without any hurdles. Normally, You need to put the information manually to Connect to Wi-Fi, and it tends to have a lot of issues to tell others when you don't want to tell them. So to keep it private and secretly possible for those you want to share the Wi-Fi Information, the best way to do it is with the help of a Wi-Fi QR Code Generator.
All you need is to describe the desired Information required by the Tool and then transform it into a QR Code. Later, anyone who wants to access that data can easily scan the QR Code and get all the information for connection purposes.
Benefits of Creating Wi-Fi QR Codes?
Everything usually creates a reason to provide benefits to others. Therefore, it's possible that the Wi-Fi QR Code generator also comes with several outstanding benefits. There might be many that you could make it useful for your needs.
Rentals or Airbnbs:
The Trend of AirBNB is high globally since traveling has become one of the wealthiest sectors. Now, every single person used to spend more on traveling than ever before. Since every person wants to go anywhere, there are many possibilities that they must need a top-notch accommodation that would cost less than the Hotels. Usually, hotels are much more expensive compared to Airbnbs accommodations.
If you have put your apartment or home for AirBnBs, then chances are higher that you have also included an Internet connectivity option into the package. In that case, creating a QR Code and mentioning it to the Doors of the Room would help you not tell every customer about the password yourself. They would get the information by scanning the QR Code themselves. It provides a sense of professionalism and convenience, which helps you get more customers with the help of the current customer's references.
Family and Friends:
You have a Wi-Fi Connection in the home, and loads of your family and friends used to visit the home for various purposes. Among those people, you always wanted not to let everyone know about the Wi-Fi password because it would affect your internet speed, and things get quite challenging. Or, there might be few family or friends who come to your home and perform downloads, which can pretty much impact your billing charges.
In that case, you may have hidden the network from the eyes of the people. However, there might be someone in the family or friends you always want to tell the password as you know they don't misuse it on downloads. Hence, keeping everything secret by just sharing the QR Code, from there, they can easily scan the code to get the information and easily connect with the Wi-Fi. Meanwhile, no one else would ever get to know about it at all, which is amazing.
Clinics or Hospitals:
Hospitals or clinics are usually full of patients and their family or friend who comes for the check-up or various other purposes relevant to Medical. Therefore, the one who is waiting outside for you would have to pass every moment quite patiently. In such situations, you may have to provide them a better entertainment by providing a WiFi QR code on the Doors that can easily help them scan it and use the Internet to kill time. The idea would work better when you have many patients in the clinic or hospital and fewer staff to manage them.
Government offices:
In the government offices, People used to come for a variety of purposes. Hence, there would be a lot of rush in the office, and managing them into the waiting area is not an easy task. In that circumstances, you can easily Put the QR Code into the Doors or Boards that contain information like scans to use the Internet. In this way, everything will be quite easy for you to manage in terms of the People who visit the office for different purposes as all of them would have been busy using the internet and can easily wait for their turn to come in.
Cafes or Restaurants:
Cafes or restaurants are the places where most people use to come and ask for Wi-Fi Passwords. Putting the information publicly will allow others who are not in the café to use it outside. Therefore, you have the best option to transfer the Wi-Fi Password into a QR Code and paste it onto the table. Every time a customer would dine-in, they can easily scan the code and use the Wi-Fi. It would help for the moments when the customer is deliberately waiting for the meal, and you have asked them to wait for 10 or 20 minutes to let the meals be prepared.
How to create a Wi-Fi QR Code with Ebarcode.io?
You have to first get into the Official website of Ebarcode.io. On the Home page, you will see an option called Wi-Fi; simply Click on that option. Now, it will provide you some information like net Work name, Password, and encryption. Put all the relevant data into the form. If you have a Hidden network, you can check the Hidden Network option. Now, click on the Generate QR option in the blue button. Within seconds, you will see the QR Code generated for you on the right-hand side. All you need is to embed or download the code for your needs.
Why Use Ebarcode.io Wi-Fi QR Code generator?
Ebarcode.io is a top-notch and reliable Platform that was created by Jahasoft.pk from Scratch. If we talk about Jahasoft, it's a software company in Pakistan that provides software solutions to various businesses and services throughout Pakistan and international countries. The company is registered with the higher authorities of Pakistan, including some international countries. Therefore, every service you will get from ebarcode.io will have more reliable and positive purposes.
Apart from that, everything created on this platform is with the help of Data security experts, Designers, and developers. Meanwhile, high technologies are used in the creation of this platform. Hence, everything has its quality and capability to bring you 100% brilliant results.